G'Wan.
Eight-piece Maritime dub-reggae band Weak Size Fish has been a mainstay on Canada's east coast music scene for over a decade. Getting their start in the maritime jam-band festival rotation, the band has continued to build a stronger grassroots foundation over the years by packing clubs and appeasing festival goers with their captivating live show. Drawing inspiration from the likes of dub pioneers King Tubby and Scientist, and akin to such current acts as Fat Freddy's Drop and The Black Seeds, the band crafts their own blend of dub-reggae infused maritime jams.
The Drift, their third-studio album set a new benchmark for the band, receiving Global Recording of the Year at the 2022 ECMAs and an Album of the Year nomination at the 2020 MusicNB awards. The 9-track album takes a deep dive into their admiration for the dub music that came out of Jamaica in the 70's. Guided by roots-driven, hypnotic grooves, the record's deep-hitting sound takes you on a submarine odyssey through vast outer-space soundscapes.
Over the years the band has played events such as Harvest Jazz & Blues, Envol et MacAdam to more grassroots festivals like Evolve Festival, Folly Fest and Future Forest, and having shared the stage with acts like Classified, Dub Kartel, The Human Rights, Moon Hooch and Moontricks. With three full-length albums and many performances under their belt, Weak Size Fish has matured into a band that embraces change and is an ever evolving and growing creative unit. With the release of The Drift, the band reveals a fresh and confident understanding of their sound and vision.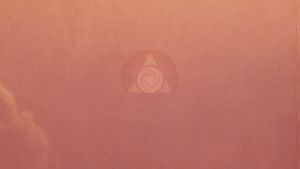 Weak Size Fish is:
Nick Mazerolle (vocals, guitar)
Andrew Thomson (bass)
Bryan Munn (drums)
Jeannine Gallant (trombone)
Juan Morales (percussion)
Adam Tattersall (keys, synth)
Zach Mazurkiewicz (fx)